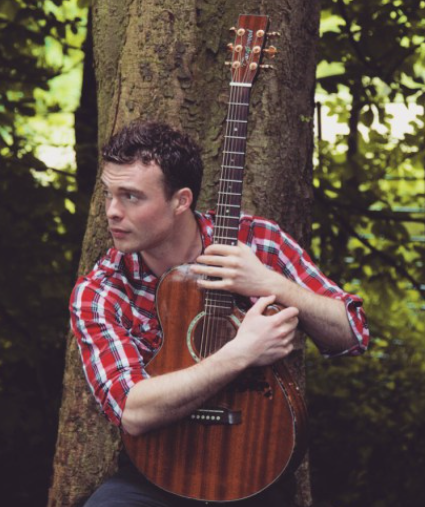 Conor is a singer and writer of songs from Bury near Manchester in the UK. He wrote his first music in the back of a long car journey in Perth, Australia, when he was 9. He played his first gig that evening, in the back garden of some relations- one cousin on his trumpet, the other doing something percussive, and Conor singing in a raucous Elvis-y style… the song was called: 'I'm running through my pockets'.
Fast forward to the present day and he has been writing songs ever since. He picked up a guitar at some point along the way and started putting chords to them.
Book now to enjoy his style of music not to be missed !
Cover Songs
Brown Eyed Girl- Van Morrison
She's Always a Woman- Billy Joel
Mardy Bum- Artic Monkeys
No Woman No Cry- Bob Marley
Mack the Knife- Bobby Darin
L-O-V-E- Nat King Cole
Don't Think Twice- Bob Dylan
Wild World- Cat Stevens
Dream a Little Dream of Me- Ella Fitzgerald
Don't Worry be Happy- Bobby McFerrin
Stuck in the Middle With You- Stealers Wheel
Big Yellow Taxi- Joni Mitchell
Sound of Silence- Simon and Garfunkel
Original Compositions …
Love Trap
Teddy Bear
Smoking
Craving the Shackles
Cheeks of Alabaster
Let's Go Crazy
Secret Place
Absolutely Nothing
Carry You Home
Whiskey on the Side
Heaven & Hell
Torn in Two
Henry VIII & Anne Boleyn