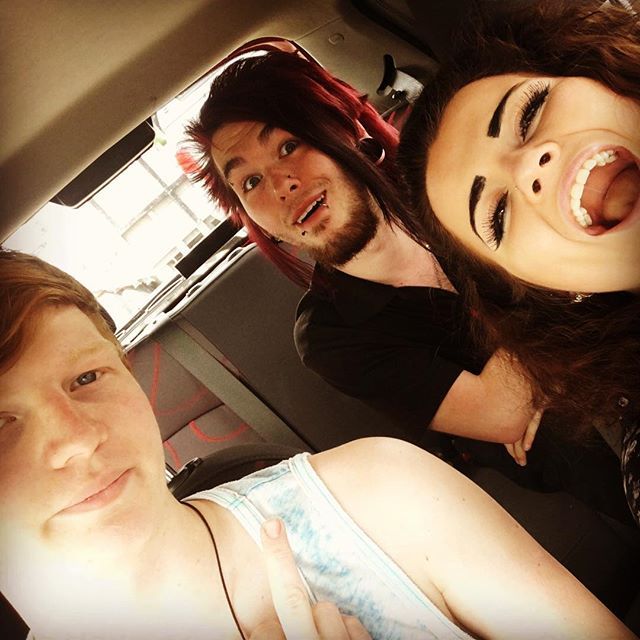 The band Novustory are an alternative Rock Trio Based in Bury, Lancashire. They write and perform their original material but have also recently added covers to their performances too.
They are members Imogen (what's the) Storey, Declan (Bobby) Brown and James (sit down) Duckworth. They play the type of music your deaf elderly next door neighbour would love and it also appeals to newborns too.
The band were all born on 29th February 1996 and although this meant nothing to them on the day of their birth it would lead to a fateful meeting many years later…… on their 4th birthday party (16 years for those who aren't following !) their respective guardians held a joint celebration at "The Manchester Grand Party Venue" in the Arndale Centre. The Association for People Who've Been Born On February 29th (AFPWBBOFTN th – for short) hold an event here every 4 years and as many as 28 people turn up at each event! Whilst blowing out the 4 candles on his cake Declan inadvertently blew out the candles on James's too, a small scuffle broke out but during the ensuing carnage James, Imogen, Declan & Tom Smierfeld found out that they wanted to start a band. Who knew! The band wrote several songs but Tom's skills with the spoons and wash-board were never really appreciated by the others so he left and went in his own direction
The chemistry of the band and the amalgamation of their styles and skills make them an exciting prospect for the future of British music.
Originals:
Novustory: Go home
Novustory: Magic beans
Novustory: 4am
Novustory: Shellfish
Novustory: Insanity
Novustory: Twitch
Novustory: Mirrors
Novustory: Something of me and you
Novustory: Damaged
Novustory: The political song
Novustory: Book by the cover
Novustory: The brown town jam
Novustory: Bring it back
Covers:
I bet you look good on the dance floor – Arctic Monkeys
No-one knows – QOTSA
Naive – The Kooks
Chelsea dagger – The fratellis
Smooth criminal – AAF
Muse – Bliss
Monkey wrench – Foo Fighters
Ruby – Kaiser Chiefs
Black hole sun – Sound garden
Dani california – RHCP
Word up! Korn
Year 3000- Busted
Song2 – Blur
Teenage dirtbag – Wheatus
In too deep – Sum 41
Muse – hysteria
Killing in the name of
Sex on fire – Kings of Leon
House of the rising sun
Grounds for divorce – Elbow
20th century boy – T-Rex
Muse – Uprising
Twenty one pilots – blurry face
Twenty one pilots – heathens
AFI – Miss murder
Imagine dragons –  radioactive