Shiny Sarah 'Sings in' Christmas Cheer @ Abbeyfield Independent Living in Tottington, Bury.
Pictured are
Harry Garstang 97 years young was in the RAF 19 Squadron,
Based in Duxford, Cambridge.
Peter Powell 88
Served 10 years in the RAF as an Aircraft engineer.
Sarah Dennis The Veterans Sweetheart.
Sarah a local professional singer from Radcliffe, was asked to be the Veterans Sweetheart in 2014 by the National Service RAF Association and a string of other military associations ( see www.veteranssweetheart.co.uk for further information)
Sarah also runs Shiny Music & Entertainment, a Booking agency for Professional acts of all kinds. This is how she's come to be known as 'Shiny Sarah!'
She loves to bring in Christmas Cheer with her beaming smile and singing talent.
' I've had a really enjoyable afternoon.' Said Harry
'She's the Best singer I've seen' said Peter
Peter even sang with Sarah at the event ! He has an amazing voice himself.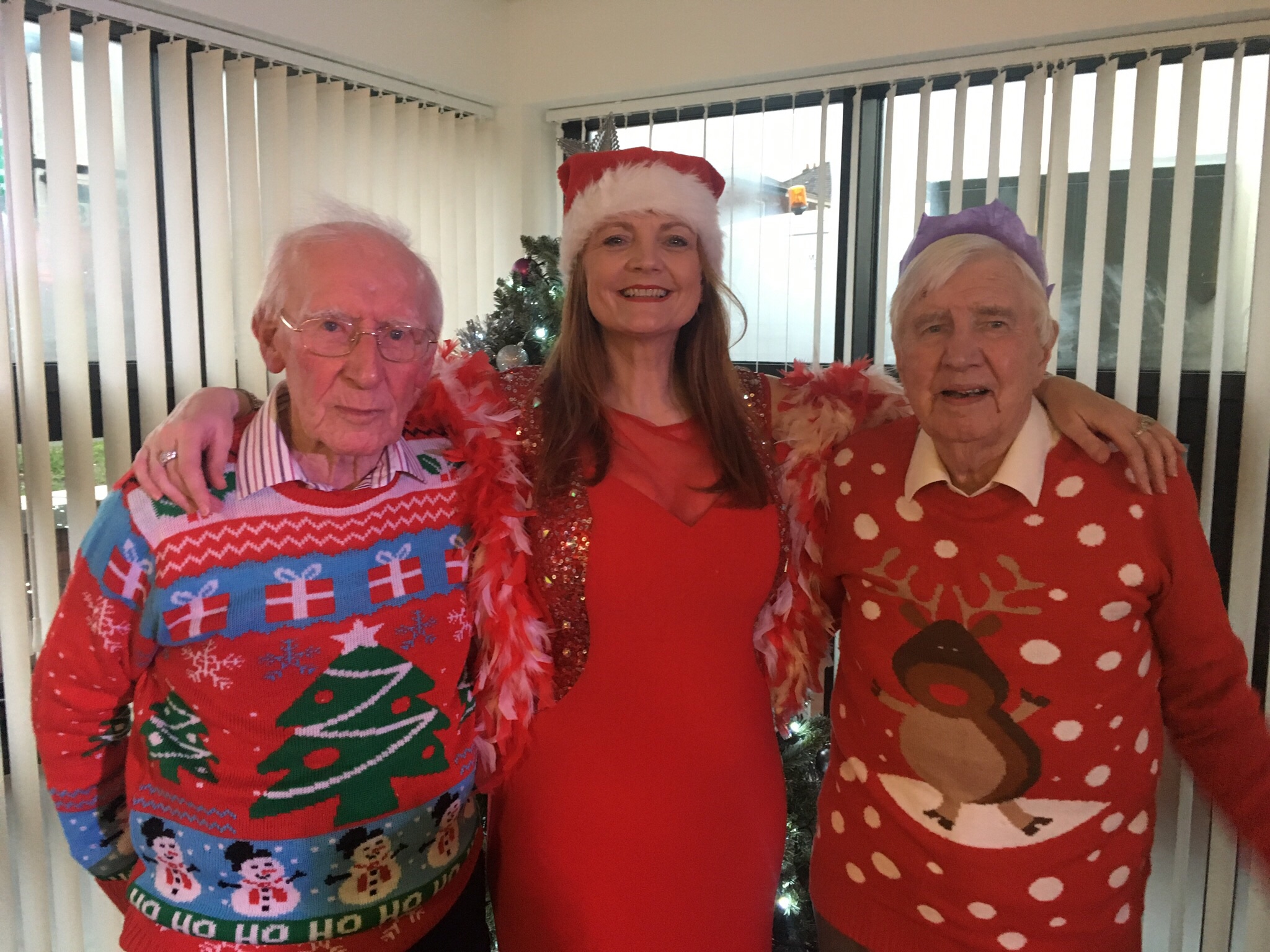 Shiny Sarah has recently launched a Community Project called 'Cake & Cabaret' which is aimed at reducing loneliness and isolation. Guide Price £5 which includes Cake Tea & or Coffee and Top Live Professional Entertainment
Text or call 07788 673 466 to be added to the update list for Local Great Value for money afternoon events, in the Bury and Bolton areas.
Info@shinymusic.co.uk
www.shinymusic.co.uk